A.S. Meeting Minutes & Agendas
The main purpose of the Associated Students is to represent all students attending San Diego State University – Imperial Valley and advocate for them and to ensure the values and goals of the organization are upheld.
A.S. Agendas
A.S. MINUTES
A.S. Committee Agendas
A.S. Committee Minutes
All A.S. Agendas and Minutes are posted on a weekly basis on the bulletin boards located:
Inside the Student Union Building (next to the A.S. Office)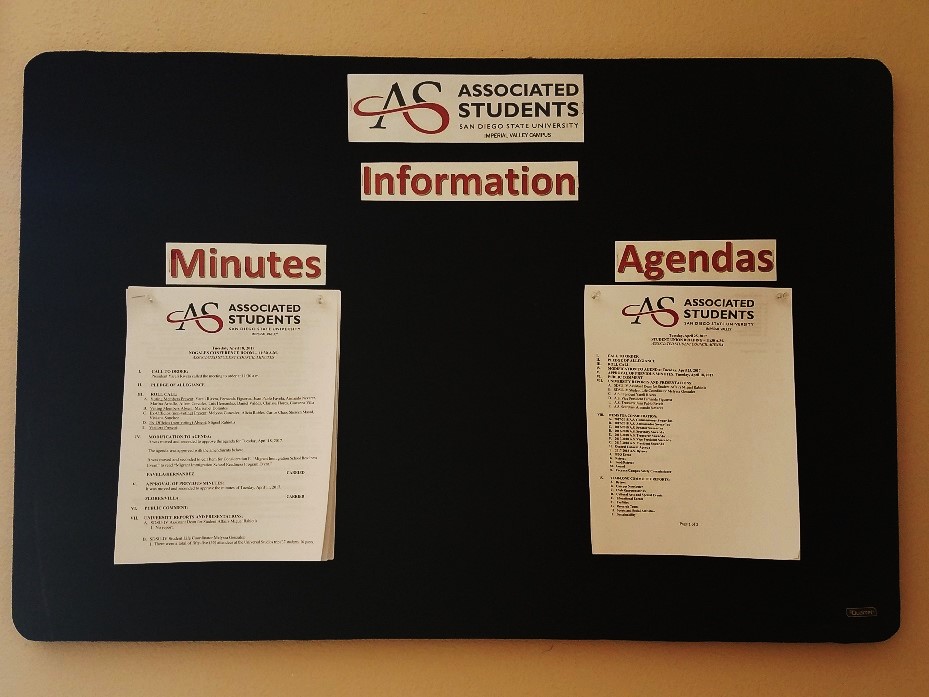 SDSU-IV Parking Lot Entrance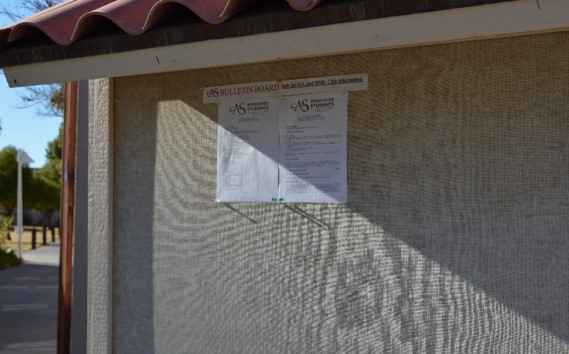 For questions, comments or concerns on any of the posted information, please contact us at [email protected].
If you need further information on any agenda or minute issues, please contact Executive Assistant, Gina Jimenez at [email protected] or Associated Students Coordinator Melyssa Gonzalez at [email protected].
Associated Students
Address: Student Union Building - 720 Herber Avenue, Calexico, CA 92231
Hours: Monday - Thursday 10:00 a.m. to 8:30 p.m.
Friday 10:00 a.m. to 4:00 p.m.
Phone: 1-760-768-5621
Fax: 1-760-768-5632
Email: [email protected]