Exhibits
Steppling Art Gallery mounts one or more exhibitions each semester. Artists generally are selected from the Southern California region, including the Imperial and Mexicali Valleys, but professional artists from as distant as New York City and Mexico City have also shown their work here. The variety of media represented includes drawing, painting, ceramics, sculpture, mixed media, photography, installation, and performance.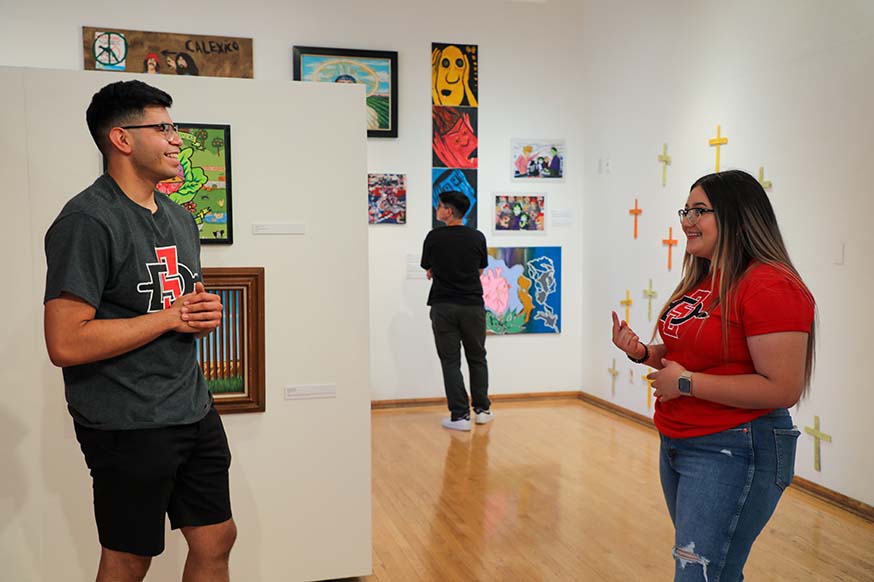 The gallery also sponsors or co-sponsors international film festivals, an annual exhibit of Day of the Dead Altars, lectures on art topics or exhibits, and other cultural events.
Schedule of Events
See campus calendar of events
History
The Art Gallery was first established in 1986 in what is now the main room of the Associated Students Union. In spring 1995, the current gallery was the first building to open as one part of a major campus construction project. Soon thereafter, the gallery was named in honor of John H. Steppling, then editor of the Calexico Chronicle newspaper. Steppling was a lifelong supporter of the arts and education. He collected the work of local and other artists, and he was instrumental, along with city councilman Rollie Carrillo, in lobbying for a campus of SDSU in the Imperial Valley, specifically in Calexico.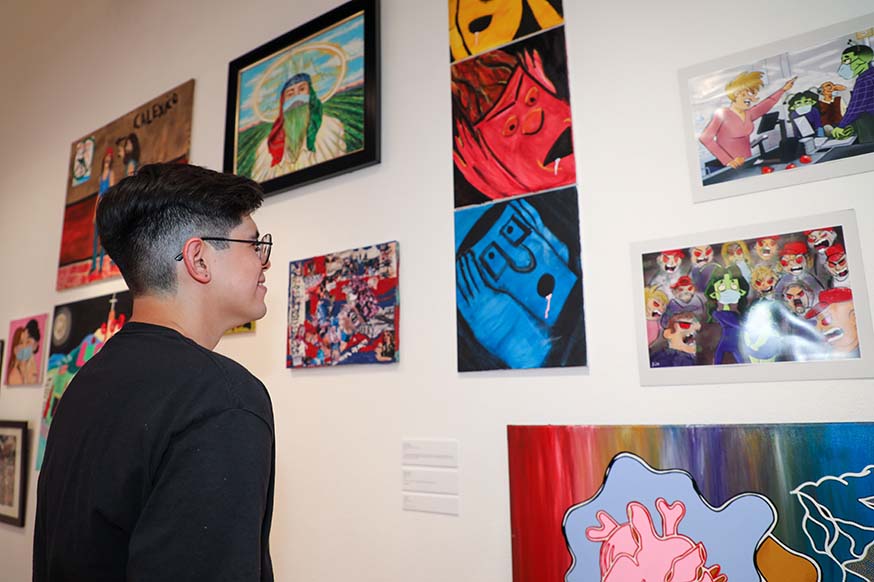 Former directors of the gallery program on this campus include Hildy Carrillo (1986-88), Dr. Harry Polkinhorn (1988-90) David Quattrociocchi (1990-91), and Sheila Dollente (1991-2014.) Current director is Luis G. Hernandez.
Archive of Exhibits
(Under construction)