Our Mission
Since November 2021, SDSU-Imperial Valley's Cross-Cultural Center (CCC) has focused on supporting the success of our diverse student community through programs and events centered on their social justice, inclusion, and validation. We are dedicated to fostering students' wholistic learning and growth through initiatives emphasizing the social justice, inclusion, and validation of the intersectionalities of their social identities such as race, ethnicity, class, ability, sexual orientation, gender, gender expression, immigration status and being part of mix-immigration status families.
inaugural report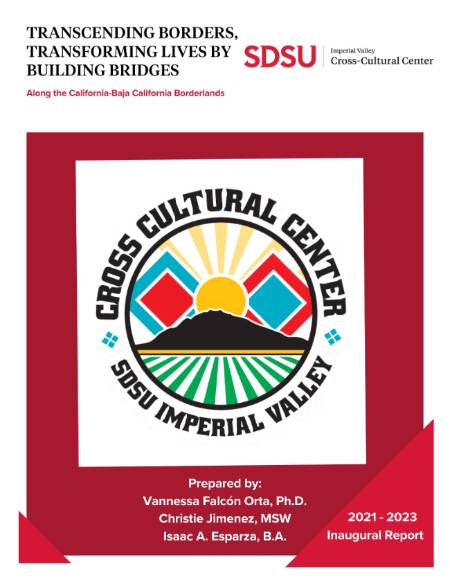 About Cross-cultural center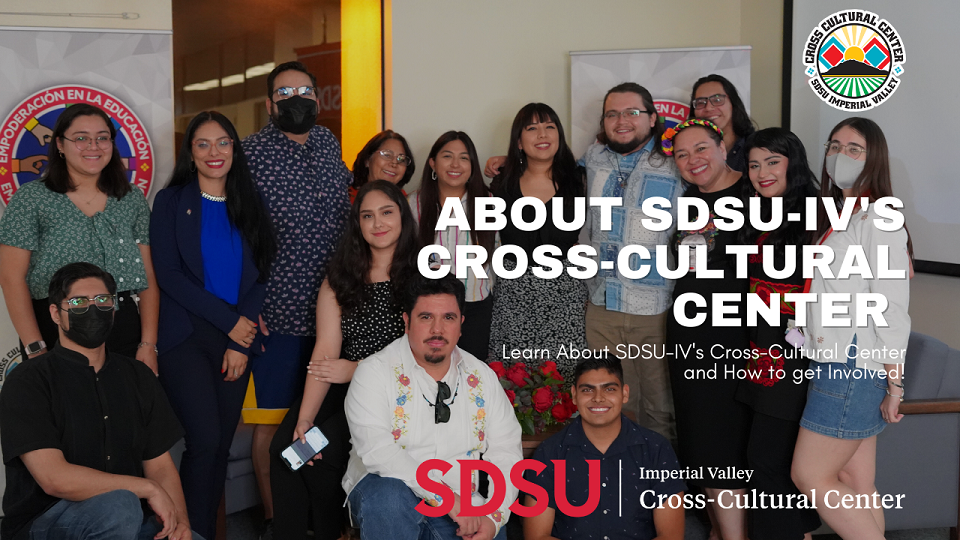 join the advisory committee
You are invited to get involved with the SDSU-IV Cross-Cultural Center, by joining the Advisory Committee. Meetings are held biweekly on Wednesday, from 12PM-1PM during the Fall 2023 semester. The CCC Advisory Committee is open to students, faculty, and staff; to join, contact CCC Graduate Assistant, Andrea Van Bebber at [email protected].
In-Person Location
Zoom

Meeting ID: 830 4091 7604

Next meetings

November 15th and 29th
December 6th
empoderación en la educación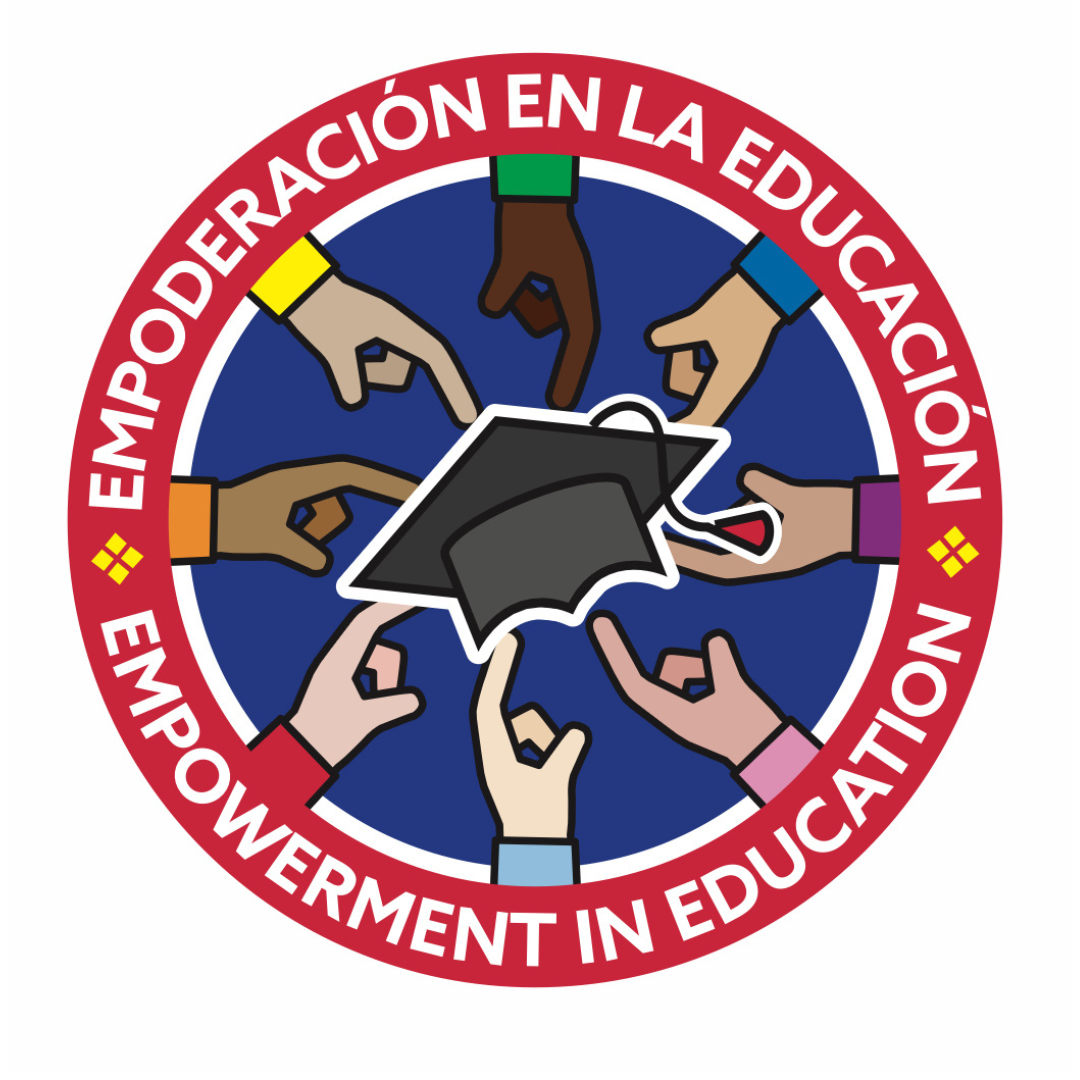 Empowerment in Education is a series of lectures, symposiums and activities both online and in-person dedicated to amplifying underrepresented success stories in higher education. These events are parallel with our heritage months highlighting Black, Native, Undocumented and LGBTQ+ scholars, educators and activists in education. The grant will bring a series of educators, activists and scholars from along the Baja California-California borderlands and beyond, with the purpose of informing peer students, faculty, staff and advising administrators on how to better serve and advocate for the underserved by fostering their academic and personal development. For more info on the series of lectures.
empowering men of color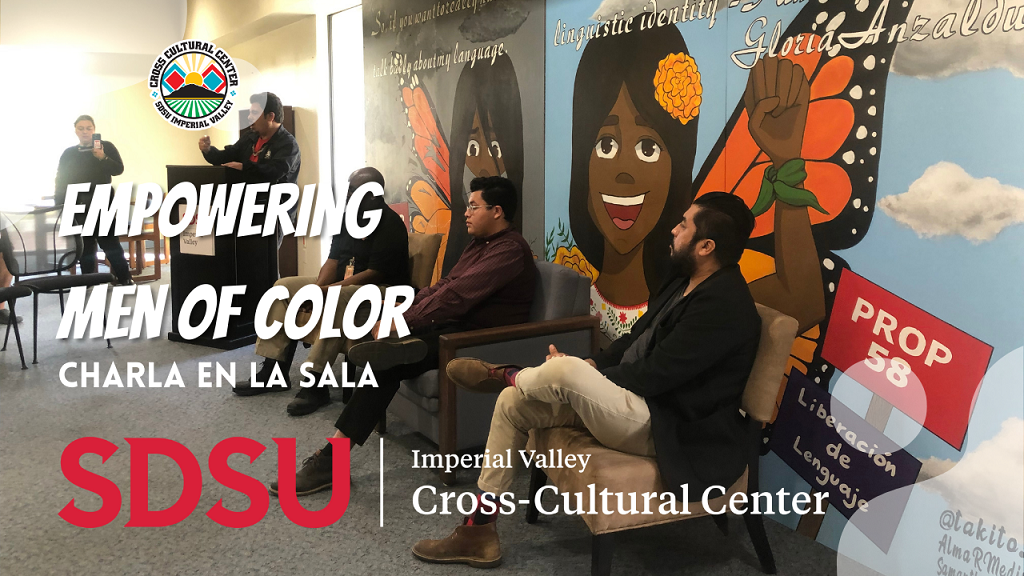 Empowering Men of Color is an initiative dedicated to addressing issues related to men of color in education. We are dedicated to confronting the obstacles and challenges facing men of color and amplifying the voices of those who have successfully navigated professional life as scholars and advocates.
revolutionary women of our community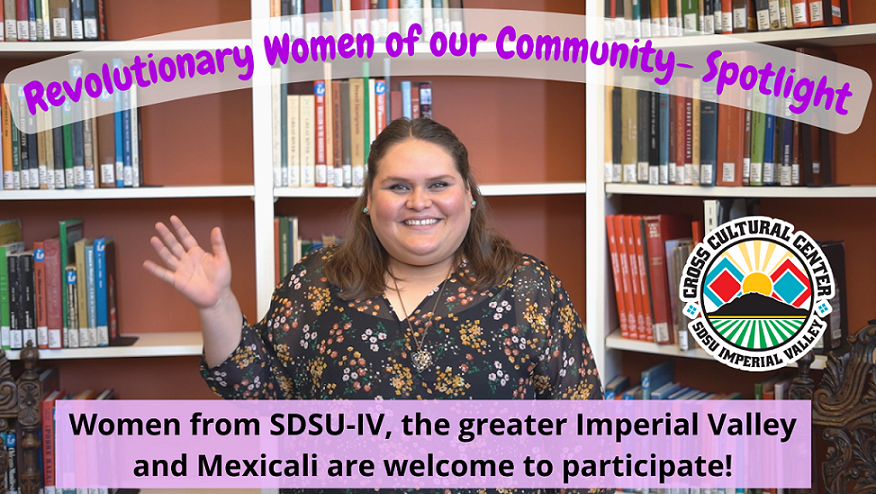 We would like to highlight women in the leadership of social justice in our community at SDSU-IV and the greater Imperial Valley and Calexico-Mexicali border region. If you would like your story and leadership work highlighted at the Cross-Cultural Center submit your story.
research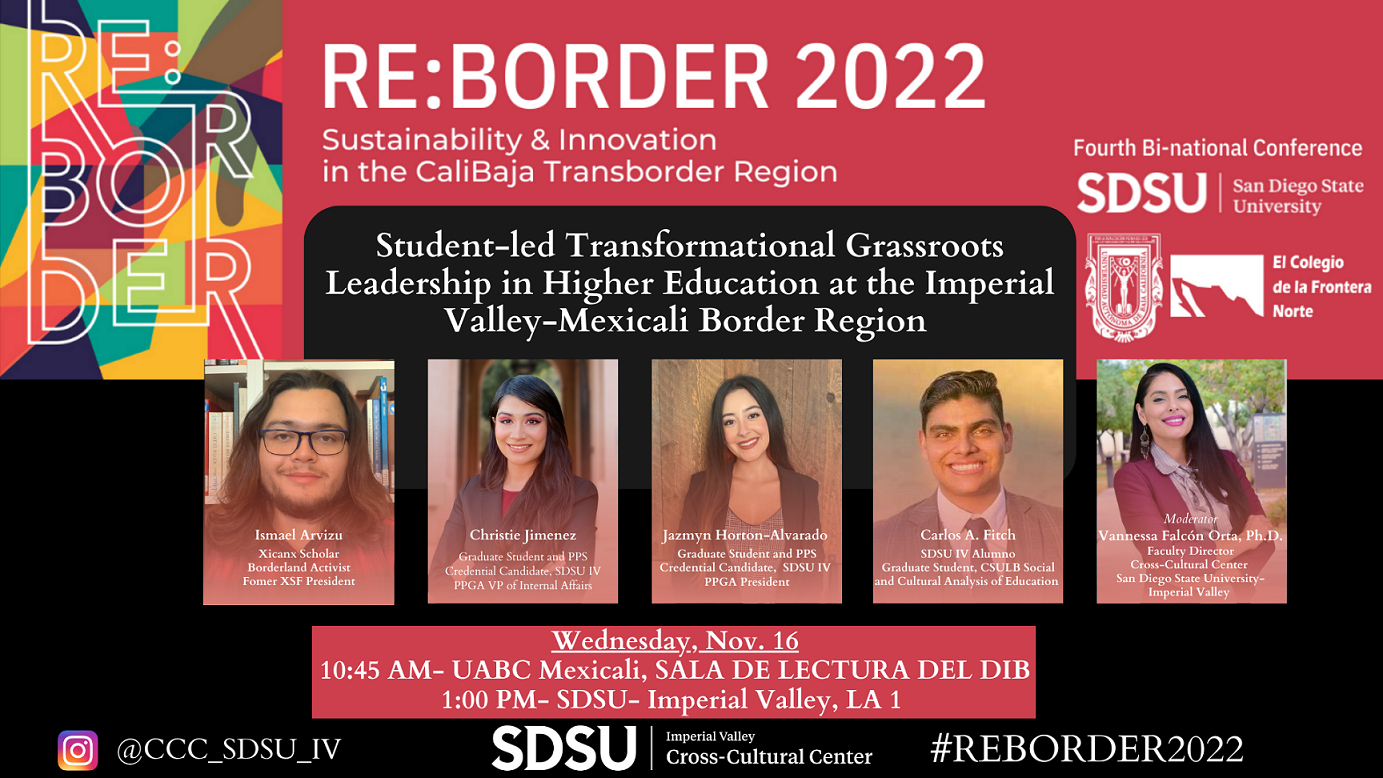 We are dedicated to applying empowering and liberatory methods of inquiry, such as photovoice and collaborative autoethnography for the study of student development in higher education, by centering students as the experts and authors of their own stories.