About the Cross-Cultural Center
SDSU-Imperial Valley's Cross-Cultural Center (CCC) is focused on supporting the success of our diverse student community through programs and events centered on their social justice, inclusion and validation. We are dedicated to fostering students' wholistic learning and growth through initiatives centered on the social justice, inclusion and validation of the intersectionalities of their social identities such as race, religion, ethnicity, class, ability, sexual orientation, gender, and gender expression.
Meet the Team
Events
About
On The News
upcoming event
Empoderación en la educatión
Empowerment in Education
Opening Ceremony will be on Wednesday, September 14 at 11am
It will take place at SDSU Imperial Valley Steppling Gallery
Keynote Speaker: Dr. J. Luke Wood

SDSU Vice President for Student Affairs and Campus Diversity
Dean's Distinguished Professor of Education

Empoderación en la Educación is a series of lectures, symposiuums and activities that feature underrepresented success stories in higher education
Events run parallel to heritage month celebrations and highlight Black, Native, Undocumented and LGBTQ+ scholars, educators and activists
Planned by student committee in conjunction with the Cross Cultural Center and supported by university funding
For More Information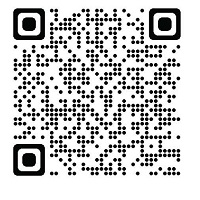 To RSVP
Join the Cross-Cultural Center's Inaugural Advisory Committee
You are invited to get involved with our new Cross-Cultural Center, by joining the Inaugural Advisory Committee. Meetings are held bi-weekly on Wednesdays, from 11:45AM-12:45PM during the Spring 2022 semester. The CCC Inaugural Advisory Committee is open to students, faculty, and staff; to join, contact CCC Director, Dr. Vannessa Falcón Orta at [email protected].
Location
Zoom Meeting

Meeting ID: 810 7634 9583
Passcode: 678141

Meeting Dates

January 5, 2022
January 19, 2022
February 2, 2022
February 16, 2022
March 2, 2022
March 16, 2022
March 30, 2022
April 13, 2022
April 27, 2022
May 11, 2022