English is the closest thing to a universal language that we have. Therefore, it is the logical choice for a second language. Throughout Latin America and the greater modern world, there is a need for certifying the English language proficiency of students, educators, and program coordinators.
SDSU's English Language Skills Certification has created a set of online instruments and exams capable of certifying students' English proficiency at any of the six levels established by the Common European Framework of Reference. The exams evaluate the English language skills of students and teachers in such areas as language structure, writing, reading, speaking, and listening comprehension. All aspects of the assessments are conducted online, using the specifically designed digital platform created by Excellence Certification.
Program and Exam Description
The following handbook contains pertinent information regarding our background, the aims and goals of our program, and characteristics of our Certification Exams.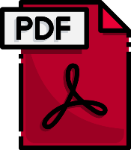 For more information regarding any of our services, please contact us:
We look forward to hearing from you!
With fewer than a thousand students, SDSU-IV provides a uniquely intimate educational experience.
SDSU Imperial Valley
720 Heber Avenue
Calexico, CA 92231