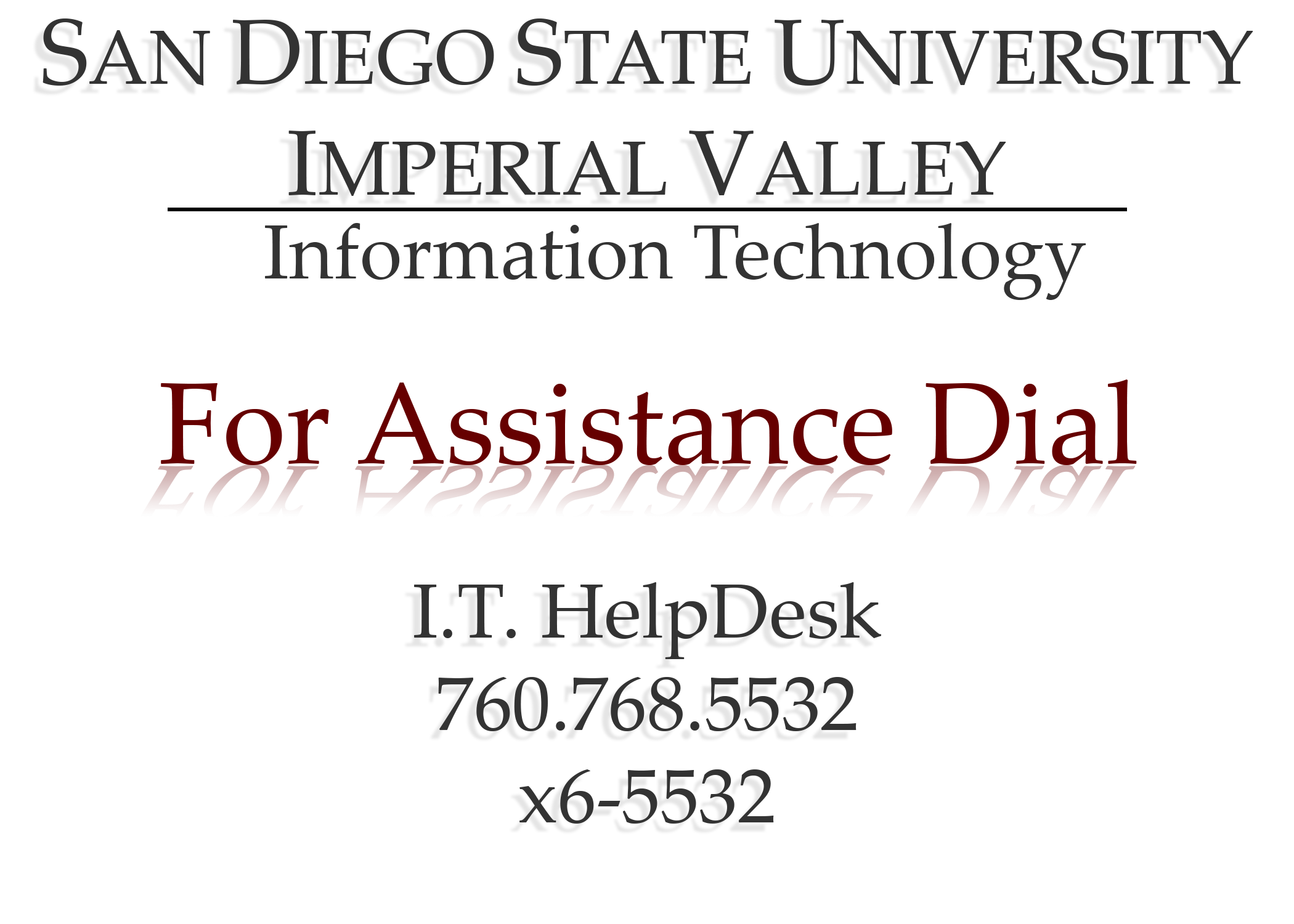 *Please log in with your SDSUid credentials


Intro to eduroam
eduroam is SDSU's secured and encrypted solution for all faculty, staff and students.
General eduroam Setup Instructions:
Select the "eduroam" network in the WiFi
settings of your device.
If asked, choose the following settings:
WPA2-Enterprise
PEAP / MSCHAPv2
Enter your SDSUid in the format (this is not your RedID):
Username: [email protected]
Password: your-sdsuid-password
Choose the "Connect" option. You should now be connected securely to eduroam.
Password Expiration
Your SDSUid password will expire 12 months after creation or when it is changed. Resetting your password via the SDSUid portal will cause your eduroam authentication to fail as eduroam relies on your username and password combination for each wireless authentication.
It is best to proactively reset all of your wireless credentials after you reset your SDSUid. On most devices, you will be prompted to do this immediately after the password reset.
The computer classrooms have a computer per student and a teacher station. They are designed for computer based training classes.
SMART classrooms have an instructor station that includes a compatible pc, a macintosh pc, video/data projector, document overhead camera, and a Blu-Ray player.
The Information Technology Imperial Valley department provides and supports a variety of technology resources available to faculty, staff, and students including computer classrooms, classroom equipment, technical support, SMART classrooms, student computer lab, and videoconferencing facilities.
Information Technology
Office: Compter Building 107
Hours: Monday - Thursday 8:30am - 8:30pm
Friday 8:30am - 4:30pm
Phone: 760.768.5532
Email: [email protected]