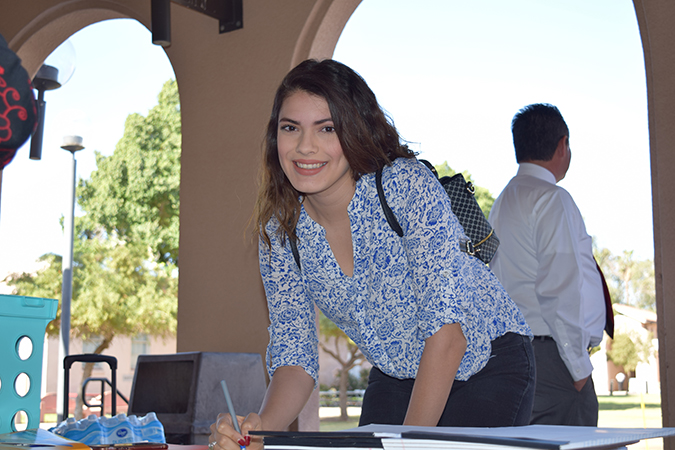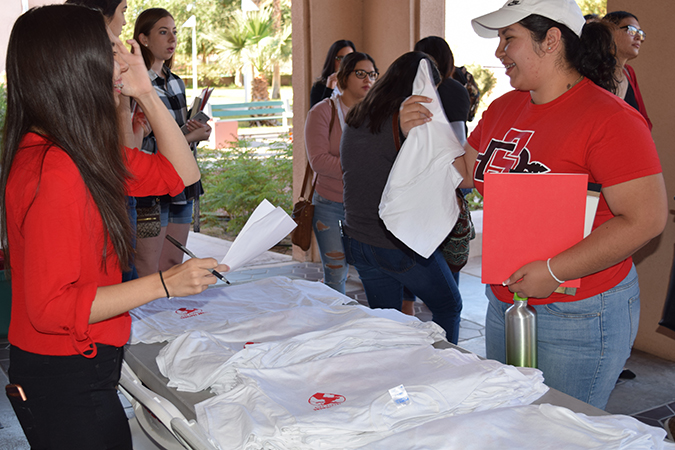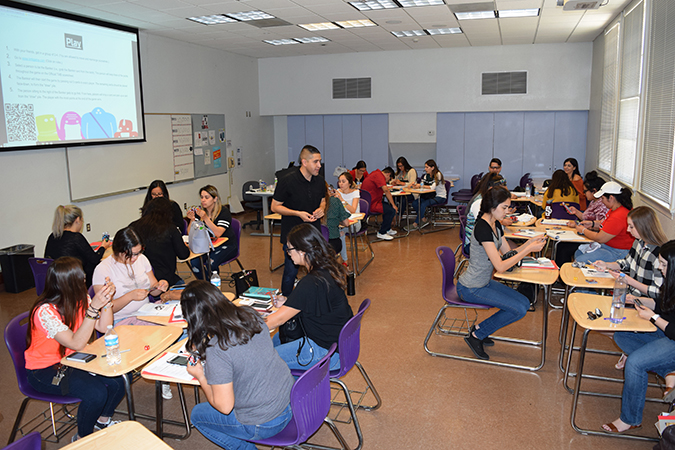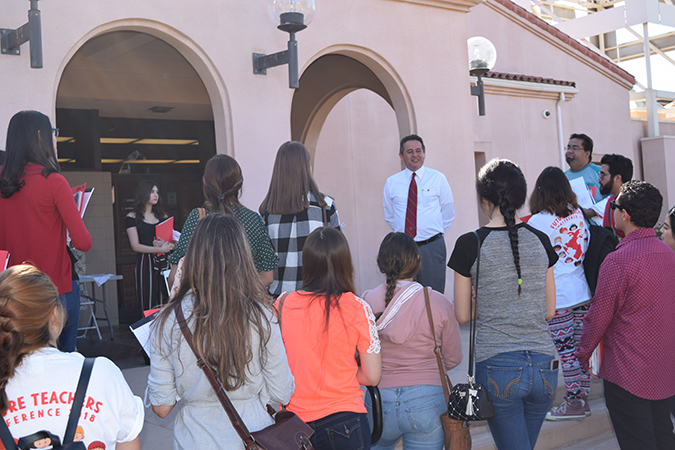 With both national awareness of the importance of education and classroom enrollments steadily increasing, teachers at the elementary level will be in demand in the coming years and will continue to play a vital role in society. In California, individuals who wish to be elementary teachers satisfy subject matter competency by passing the California Subject Examination for Teachers-Multiple Subject (CSET-MS). While students may complete any major, the Liberal Studies major is specifically designed to match the standards that are taught in the elementary school and that are tested on the CSET-MS.
The Traditional Program
The Traditional Program is designed for students who intend to teach elementary school, especially the upper grades (4-6), or students who wish to complete their credential program in other parts of the state. Students are able to complete the traditional major and specialization in eight semesters and, if desired, a post-baccalaureate credential program during a ninth and tenth semester. Students have 12 units of electives to use for study abroad and other enriching opportunities.
Middle School Option
The Middle School Option is designed for students who want the option to teach both elementary and middle school. Students complete the traditional Liberal Studies major plus an expanded specialization that includes the subject area coursework needed to qualify for an Introductory Subject Matter Authorization from the Commission on Teacher Credentialing (a total of 32 units in one subject area). If students plan carefully, they are able to complete the traditional major and expanded specialization in approximately eight semesters and the post-baccalaureate credential program during a ninth and tenth semester.
Program Overview
The Liberal Studies major satisfies the Senate Bill 2042 requirements for Elementary Subject Matter programs approved by the California Commission on Teacher Credentialing in September 2001. The major includes a number of courses specifically designed for future elementary teachers including children's literature, linguistics, mathematics, inquiry-based science, early world and United States/California history for teachers, hands-on art and performing arts courses, physical education of children, and child development.
The program includes a specially designed core of courses. During the second or third semester, students take Education 200, Teaching as a Profession. In this course they complete thirty hours of fieldwork during which they critically assess issues related to teaching in culturally and linguistically diverse school settings, learn about career paths, and evaluate their occupational fitness for the teaching profession. During the junior year, they take Liberal Studies 300, Introduction to Liberal Studies. This course focuses both on the nature of the disciplines—goals, processes, and evaluation—and how the knowledge being learned will ultimately be used in the classroom. Throughout the first three years, students work on critical thinking, research, and writing skills.
During the senior year, students complete Liberal Studies 498, Assessment in Liberal Studies. This course supports students as they complete the Liberal Studies writing, research, and reflection assessments; the CSET; and the application process for their credential program. (Note that the assessment is completed in Liberal Studies 498; students no longer complete a large, separate portfolio.) They are strongly encouraged to save both syllabi and written work (exams, projects, and other materials) from all their courses in preparation for the CSET and the senior-level assessment.
The specialization consists of 12-units in a given discipline. One course from the upper division major may be double counted in some specializations. Specializations focus on the major subject areas taught in the schools plus human development. Thus, graduates can help each other once they begin teaching. Students completing the Integrated Program complete a modified specialization that includes a special history course plus one semester of credential coursework.
Career Opportunities
Opportunities for employment in private and public schools (K-6) for graduates obtaining teaching credentials are excellent. Current estimates suggest that one out of five current elementary teachers will retire in the next five years. During the last decade, 100% of graduates with bilingual or special education credentials have found immediate employment upon graduation from the credential program.
To further explore career options in this field, visit the Career Services website for more information.
General Catalog
You can view more complete information regarding the Liberal Studies program in the General Catalog. All students are responsible for reading and knowing the information pertinent to their areas of study available in the General Catalog. It contains requirements for all academic majors, course descriptions, policies, and regulations governing progress at the university. Catalogs are distributed at all New Student Orientation programs. To order a General Catalog, call (619) 594-7535.
Contact Information
Liberal Studies Coordinator
Stacy M. Bodus
[email protected]
Main Ph. 1-760-996-3732
Auxiliary Ph. 1-760-768-5536
Office No. WF-151
Academic Advisor
Guadalupe Murguia
760-768-5502