Dr. Juan Carlos Ramírez-Pimienta
Juan Carlos Ramirez-Pimienta
Associate Professor - Spanish
Faculty East 103
760-768-5613
Fax: 760-768-5631
[email protected]
Dr. Ramírez-Pimienta holds a PhD in Romance Languages from the University of Michigan, and has taught at San Diego State University-Imperial Valley Campus since 2003. His areas of teaching and research include Contemporary Latin American Literatures and Cultures (including Popular Cultures), National, Transnational and Post-national Musical Identities, as well as Popular Poetics. An expert on Mexican and Border cultural and literary studies, Dr. Ramírez-Pimienta feels privileged to focus on teaching and research at a campus located just a few blocks away from the international border between the United States and Mexico.
Education
Publications
Books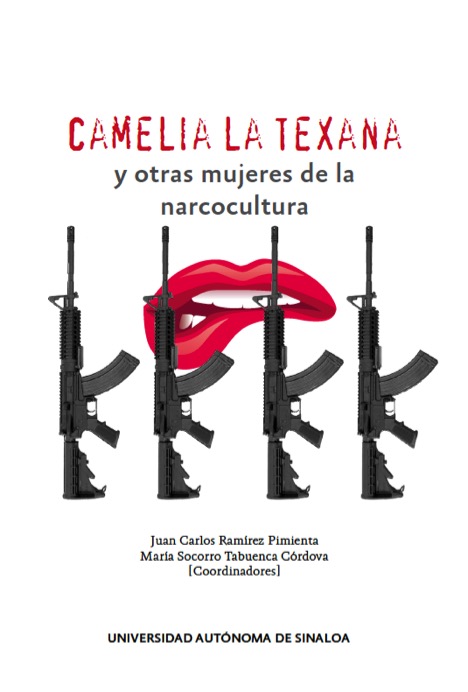 Camelia la texana y otras mujeres de la narcocultura. Co-editor with María Socorro Tabuenca. Culiaca´n, Sinaloa, México: Universidad Autónoma de Sinaloa, 2016.
Some links regarding this book: https://www.puntomedio.mx/la-historia-detras-del-corrido-camelia-la-texana/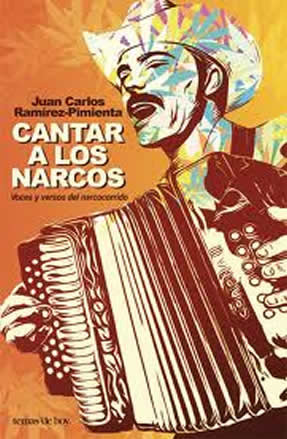 Cantar a los narcos: voces y versos del narcocorrido (Singing to the Traffickers: Voices and Verses of the Narcocorrido). Mexico: Editorial Planeta (Temas de hoy), 2011.
Some links regarding this book: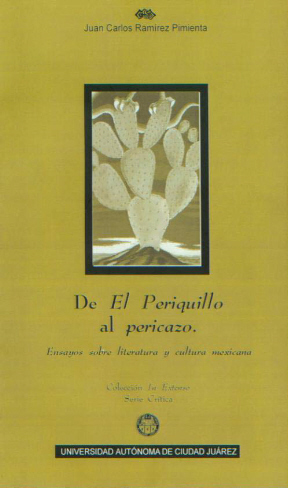 De El Periquillo al pericazo: Ensayos sobre literatura y cultura mexicana. Ciudad Juárez: Universidad Autónoma de Ciudad Juárez Press 2006.
Link regarding this book: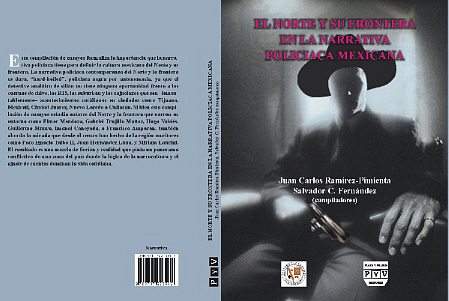 El norte y su frontera en la narrativa policiaca mexicana. Co-editor with Salvador Fernández. Published. Mexico: Plaza y Valdés and Occidental College, 2005.
Link regarding this book:
Refereed Journal Articles and Book Chapters
30. "De torturaciones, balas y explosiones: Narcocultura, Movimiento Alterado e hiperrealismo en el sexenio de Felipe Calderón." Accepted for publication. A Contracorriente: Journal of Social History and Literature in Latin America. (Refereed scholarly e-journal).
29. "Sicarias, buchonas y jefas: perfiles de la mujer en el narcocorrido." The Colorado Review of Hispanic Studies. Vol. 8–9, (Fall 2011): 24–29.
28. "El narcocorrido religioso: usos y abusos de un género." Studies in Latin American Popular Culture. XXIX (2011):184-201.
27. "Los corridos de Juan Meneses: dos antecedentes tempranos del narcocorrido en la frontera México-Estados Unidos." Aztlán: A Journal of Chicano Studies. Vol. 35, No. 2 (Fall 2010):89-113.
26. "Detección pública / detección privada: El periodista como detective en la narrativa policíaca norfronteriza." Revista Iberoamericana. LXXVI.231. (April-June 2010): 377-91.
25. "En torno al primer narcocorrido: arqueología del cancionero de las drogas." A Contracorriente: Journal of Social History and Literature in Latin America. (Refereed scholarly e-journal). Vol. 7, No. 3 (Spring 2010): 82-99.
24. "Chicago lindo y querido si muero lejos de ti: el pasito duranguense, la onda grupera y las nuevas geografías de la identidad popular mexicana." Mexican Studies/Estudios Mexicanos. XXVI.1 (2010): 31-45.
23. "Doscientos años de corrido y algunos menos de narcocultura." Conciencia mexicana: Bicentenario de la independencia y centenario de la Revolución. Rodrigo Pereyra Espinoza, ed. Edinburg: Céfiro Press, 2010.
22. "El narcocorrido: estrategias y definiciones para su estudio." Formas narrativas de la literatura de tradición oral de México: romance, corrido, décima, cuento y leyenda. Mercedes Zavala de Gómez del Campo, ed. San Luis: El Colegio de San Luis, 2009.
21. "Sinaloa Cowboys: Estereotipos y contraestereotipos del narco en Mi nombre es Casablanca de Juan José Rodríguez". Miguel G. Rodríguez Lozano, ed. Escena del crimen. Estudios sobre narrativa policiaca mexicana. Mexico: Instituto de Investigaciones Filológicas, UNAM, 2009.
20. "Geografías delictivas: la narrativa porteña de Juan José Rodríguez". Estudios Lingüísticos y Literarios del Noroeste, Volumen II, Estudios Literarios. Everardo Mendoza Guerrero, Maritza López Berríos e Ilda Elizabeth Moreno Rojas, eds. H. Culiacán: Ayuntamiento de Culiacán/Instituto Municipal de Cultura-Dirección de Investigación y Fomento de Cultura Regional (DIFOCUR)-Universidad Autónoma de Sinaloa (UAS), 2008.
19. "Escapando a la realidad: Hacia un deslinde de lo fantástico". Revista de Crítica Literaria Latinoamericana. XXXI.62 (2005-6): 163-180.
18. "Crímenes cotidianos: Justicia y vida fronteriza en dos obras policiacas sonorenses". El norte y su frontera en la narrativa policiaca mexicana. Juan Carlos Ramírez-Pimienta and Salvador Fernández, eds. México: Plaza y Valdés and Occidental College, 2005.
17. "Border of Words/Border of Images: Tijuana and Los Algodones".
Delaware Review of Latin American Studies (DeRLAS: a refereed scholarly e-journal). Vol. 6 No. 1 (June, 2005).
16. "Del corrido de narcotráfico al narcocorrido: Orígenes y desarrollo del canto a los traficantes". Studies in Latin American Popular Culture. Special issue on border culture. XXIII (2004):21-41.
15. "Corridos and la pura verdad: Myths and Realities of the Mexican Ballad". (With José Villalobos). The South Central Review. Special issue "Memory and Nation in Contemporary Mexico". 21.3 (Fall 2004):129-149.
14. "Búsquenme en el Internet: Características del narcocorrido finisecular".
"Ciberletras # 11. Special issue "End of 20th Century Mexican Literature". (July, 2004).
13. "Diego Cañedo: Ciencia ficción y crítica social en tres novelas de los años cuarenta". Revista de Crítica Literaria Latinoamericana. XXVIII.55 (2002): 207-220.
12. "Algunas notas sobre la frontera norte de México y José Vasconcelos". Texto Crítico. VIII.8 (2001): 127-136.
11. "De lo misterioso cotidiano: Entreabriendo la puerta de Ana de Gómez Mayorga y la historiografía literaria mexicana". Revista Iberoamericana. LXVII.194-195 (2001): 239-249.
10. "El Diablo y la Monja": La literatura fantástica como control femenino en el XIX mexicano". Espéculo: Revista de estudios literarios. XVII (2001).
9. "Darío en el sandinismo: Literatura de la revolución o revolución literaria". Crítica Hispánica. XXII.2 (2000): 209-214.
8. "La aventura de doña Endrina y don Melón de la Uerta: El matrimonio de la viuda como control social". Hispanic Journal. XVIII.2 (1999): 169-181.
7. "Picaresca mexicana: El Periquillo Sarniento en el tejido mental de la nación".
Revista Hispánica Moderna. LI (diciembre 1998): 225-235.
6. "El corrido de narcotráfico en los años ochenta y noventa: un juicio moral suspendido".The Bilingual Review/ La Revista Bilingüe. XXIII.2 (May-August 1998):
145-156.
5. "Del rancho al arrabal: Guías para ayudar a formar un estado nación en el cine mexicano de la época de oro". Nuevo Texto Crítico. Special Issue "Literature and Cinema". 19/20 (Enero- Diciembre 1997): 211-221.
4. "Apuntes sobre el tratamiento de la homosexualidad en algunos poemas de Lorca, Cernuda y Francisco Brines". Tinta y Sombra. VII (March 1997): 36-39.
3. "Anahuac y Aztlán, México de dentro y México de fuera: Notas para un entendimiento cultural," Osamayor. 6.9 (Spring 1996): 13-21.
2."Corrido and Literature: Techniques and Intertextuality". In Ballads and Boundaries: Narrative Singing in an Intercultural Context. James Porter, ed. , Los Angeles: Department of Ethnomusicology and Systematic Musicology of the University of California at Los Angeles, 1995.
1. "Una Tijuana moderna o la pesadilla de Gómez Nieves". Revista Chilena de Literatura 48 (Abril 1996): 79-83. Also published in Literatura fronteriza de acá y de allá. (Guadalupe Aldaco ed.) Hermosillo: Consejo Nacional para la Cultura y las Artes, 1994.
Courses
Classes I have taught at San Diego State University - Imperial Valley:
Latin-American Studies 400: Mexican Images in Film
Spanish 301: Reading and Conversation
Spanish 340: Spanish Civilization
Spanish 341: Latin American Civilization
Spanish 342: Mexican Civilization
Spanish 406A: Survey Latin American Literature
Spanish 406B: Survey Latin American Literature
Spanish 502: Mexican Corrido and Narcocorrido
Spanish 502: Latin American literary Boom
Media Coverage of Research (Partial List)
BBC (England), Le Monde (France), USATODAY, The New York Times, L'Express (France), Univisión TV Network, MSN, Yahoo, ABC (Spain), Reforma (Mexico), Huffington Post, Mainichi Shimbu (Japan), El Mundo (Spain), The Arizona Republic, National Post (Canada), Milenio (Mexico), Jungle World (Germany), Washington Monthly on the Radio, Danish Broadcasting Corporation, ARD German National Public Radio, El Financiero (Mexico), Letras Libres (Mexico), Página Siete (Bolivia), La Primera Plana (Mexico), El Periódico de Mexico, KPFK Public Radio in Los Angeles, El Norte (Mexico), Periodista Digital (Mexico), Nexos (Mexico), Televisa Radio, El Nuevo Sol, Dummy Magazin (Germany), Radio France, Radio UNAM, El Diario de NY, Univision Radio, Latin American Herald Tribune, Radio Horizonte (Mexico), San Diego Union Tribune, Ceskenoviny (Check Republic), El Universal (Mexico), Česká televize (Check Republic), Diario de Pernambuco (Brazil),Vesnik.hr (Croatia), Globo (Brazil), Radio Educación (Mexico), W Radio (Mexico), RTL Info (Belgium), Reforma (Mexico), La Razón (Mexico), Revista Piaui (Brazil), Correio braziliense (Brazil), El Día (Spain), Radio Netherlands Worldwide, The Daily Star (Lebanon), El Comercio (Peru), La Nación (Argentina), The Jakarta Globe (Indonesia), Noticias MVS (Mexico), Noticias 24 (Venezuela), El Nuevo Herald, Diario de Yucatán (Mexico), One Pakistan News, El Diario de El Paso, Vanguardia (Mexico), Siempre! (Mexico), France 24 (France), La Prensa (Nicaragua), La Jornada (Mexico), Zeta (Mexico), Aristegui Noticias (Mexico), Excélsior (Mexico), El Heraldo de Chiapas (Mexico), Imagen Radio (Mexico), Sin Chew Daily (Malaysia), Dawn News (Pakistan), Kashmir Monitor (India), El Espectador (Colombia).